& Master Affiliate Marketing NOW

"Todd is a recognized Expert and "Legend" in Affiliate Marketing.  If there's anyone I'd put my money on for quality training, honest advice, and genuine help — it's Todd.  I highly recommend him, and his services."
Missy Ward, Affiliate Summit Co-Founder
We're "BUNDLING" it all for our Launch!
Join the ranks of successful Affiliate Marketing professionals.
Learn and Succeed with AffPlan.
Complete Affiliate Marketing Training Courses, Videos, Guides, Checklists, Templates, Live Webinars and more!
Including:
$599 Value

AffPlan Express is your
Fast Track to Success
with a rock solid Affiliate Marketing Plan.
Follow the 10 Critical Steps and make your own plan for success.
$199 Value

AffClass is our interactive
Affiliate Marketing Training Program
, including Live Classes and Webinars.
We focus on proven strategies and best practices.  You will learn Affiliate Marketing with AffClass.
$99 Value

Learn exactly how to build your Affiliate Sites with WordPress, the leading open source platform.
Remove the technical fear and learn how to get your sites built with ease and efficiency.
$1,000+ worth of training courses and success templates all included.
Plus, Invaluable Access to Todd & Tricia with LIVE Training!
Charter, Lifetime Membership is open now.
Launch Special!
NO MONTHLY FEE
One Time Cost:  $97

Price increases over time.  (Hurry before it goes up again!)

This "one time fee" pricing structure ends soon.

When we move to a monthly-recurring fee structure, you'll be grandfathered in.

You'll never have to pay monthly fees.

But you must act now.
If you've struggled with Affiliate Marketing,
If you're new to this business,
We are here to help.  AffPlan is your solution.
Be An Affiliate Marketing Success Story.

"Todd Farmer is one the Godfathers of the affiliate marketing business. I would recommend that anyone interested in learning how to be successful in this industry learn under his guidance. Learn from the best."
Jim Kukral, CEO of DigitalBookLaunch.com

"In affiliate marketing, there's what used to work and there's what works now, and Todd Farmer's been around long enough to know the difference. Don't spend countless hours figuring it out for yourself. If you're looking to get a head start in affiliate marketing, AffPlan is for you."
Scott Jangro, co-founder of Shareist.com
Included:  AffPlan Express (watch this video below NOW!)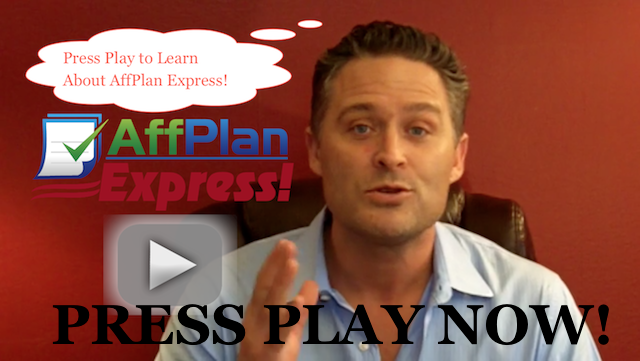 Prepare & Plan.
"Fill in the Blanks"

Template Documents

Checklists

Examples

Research Guides

Best Practices
Educate & Execute.
Killer Video Training

Training & Advice

How-To Videos

Private Webinars

Step by Step Guides

Private Forums
Bonuses!
Business Plan Templates (Including a TON of Spreadsheets and Templates) – MS Excel & MS Word Format

Business Planning Advice ("Incorporate, DBA or Solo – what is best?" and "How do I manage taxes?") – PDF Guide

Choosing a Profitable Niche (one that you're passionate about!) – Video Training, Guide and Checklists

Selecting the Perfect Domain (one that you'll be proud of)  – Video Training, Guide, and Checklists

Researching for Success (Avoid "Analysis Paralysis" and get exactly what you need) – Video Training, Guides and CheatSheets.
Ready to become a success story?  Get started now.

"This is exactly what this industry needs.  Genuine training, and high quality help for new affiliates and experienced affiliates alike!  Todd is the real deal, and I trust his advice."
Deborah Carney, Team Loxly Affiliate Management

"Few people have been in the affiliate industry as long as Todd Farmer. Not only does he know his stuff but he is one of the nicest guys in the industry and he will always go out of his way to help you. Affplan.com is for real. No hype, no false promises, no secret methods or any of that garbage. Todd will guide you step by step as you build your plan to be a successful affiliate marketer. "
Joe Sousa, Super Affiliate & Blogger at WhatDoesJoeThink.com
I love Affiliate Marketing.
Since 1996, I've been an entrepreneur, internet marketer, technology manufacturer, agency and executive.
In all my business ventures, and all of my experiences, one thing stands out:  I love helping people succeed in this business.
Outside of my family, there really is nothing more rewarding to me than to hear "Thanks, Todd – you've really made a difference in my life."
Affiliate Marketing isn't rocket science.  But there are a lot of moving parts, and a lot of options.
Let me help guide you through your comprehensive Affiliate Marketing Plan, and give you the training and resources you need to succeed.
I genuinely love helping.  I love teaching — and I love affiliate marketing!
Join AffPlan Now.  Become an Affiliate Marketing Success Story.

"Todd is literally the man with the affiliate marketing plan. I got to know Todd back in the 90s from his early affiliate marketing ventures, and he's been immersed in the industry ever since."
Shawn Collins, Affiliate Summit Co-Founder

"If you are an affiliate, trust me, there is no one else you want to learn about affiliate marketing from than Todd Farmer. I met Todd back in 2001 when I myself started in the industry and have seen lots of people come and go ever since. Todd is the real deal. Learn the ropes from one of the best in the industry, start your affiliate marketing career today and avoid many of the newbie mistakes along the way."
Andy Rodriguez, CEO Andy Rodriguez Consulting

"Todd is a true expert in Affiliate Marketing, and has been in this industry for as long as I can remember.  He is one of the few people I completely trust.  I recommend his consulting, training, books, membership — everything!  He really is genuine, honest, and a great resource.  I can't recommend him more highly."
Melissa D. Salas, Director of Marketing, Buy.com & BuyTV Co-Host
Affiliate Marketing Theme Included with Membership – FREE.  ($37 Value)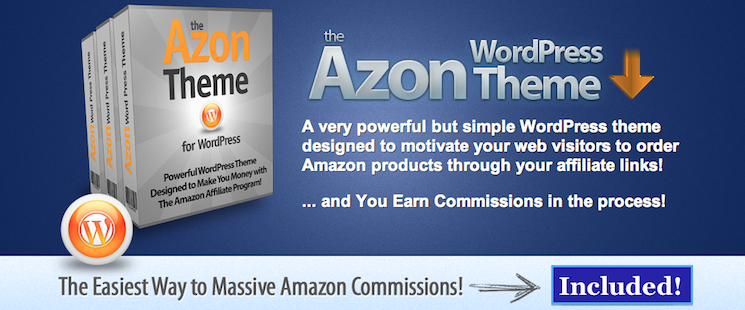 Be the FIRST to experience the AffPlan Premium Membership.
Locked in Discounted Price
You Choose Upcoming Lessons
FIRST ACCESS to New Training
FIRST ACCESS to How-to & Help Videos
FIRST ACCESS to New Guides

FIRST ACCESS to Live Q&A Sessions
FIRST ACCESS to Member Forums

"Todd Farmer is an affiliate marketing expert. I would trust him with anything online marketing related not only is he knowledgeable but his passion is contagious."
Stephanie Lichtenstein, CEO MicroMediaMarketing
Membership Gives You:
Action
Take action — the right way — with solid steps, advice and best practices to build your affiliate marketing business.  No short cuts, just efficiencies
Knowledge
Without the knowledge, you can't take action.  Learn all aspects of Affiliate Marketing, and related Online & Internet Marketing Strategies, Tactics and Plans.
Answers
You're never alone.  I personally answer your questions.  Interactive forums, Live Classes, Live Q&A Sessions (and more) provide help and advice.


"Todd has developed one of the only websites that I would recommend to affiliates that want to learn how to do affiliate marketing. His eBook has some great steps that will help both newbies and industry veterans. If you want to succeed in affiliate marketing this is the place to start."
Vinny O'Hare, Vincent O'Hare Consulting

"I've worked with Todd for years, starting in 2001, and we've been friends ever since.  He really knows his stuff, and I recommend AffPlan to my Affiliates so they can get a leg up in my program.  I can't believe the price is only $37.  Each module is easily sold for at least $200 each!  This is going to help a lot of Affiliates!"
Wade Tonkin, Affiliate Manager at Fanatics.com
My 60 Day 100% Money Back Guarantee
I put a lot of myself into making this membership perfect.  It's exactly what I would have wanted to help me expedite my affiliate marketing business.  But, if you don't love it — No Problem.  There's a customer service link in the members area where you can easily request a refund.  I'll refund 100% of your investment within 60 days.  No questions asked.  (Well, I may ask how I could have done a better job), but either way:  You get your money back!
No Thanks.  All I want is the Free Videos and Ebook.
 I don't want to take advantage of this amazing LAUNCH ONLY DEAL that will NEVER be available again.  I only want the free videos and Ebook.