Join Now, and be the FIRST to experience the AffPlan Premium Membership.

Charter Membership is NOW OPEN.  Secure Your Spot Now
Locked in Discounted Price
You Choose Upcoming Lessons
FIRST ACCESS to New Training
FIRST ACCESS to How-to & Help Videos
FIRST ACCESS to New Guides

FIRST ACCESS to Live Q&A Sessions
FIRST ACCESS to Member Forums

Why Be A Charter Member?
Locked in Price.
Our Charter Members get a discounted price, as a way to say, "Thanks for believing in me".
…and the price is locked in.
As the membership content grows — so will the price.
New members will get the same premium content that you've had access to for months.  But, they'll have to pay more than you.  (And, they have to WAIT.  You get the benefits immediately.)
You help direct new lessons and training.
As a Charter Member, I want to be sure you are treated right.
If you have a question, or you need help on topics that I had originally planned to deliver much later — then, I'll change the priority of the lesson, and get it done first.
You get FIRST ACCESS TO EVERYTHING.
As I introduce new course material, new help guides, new "How To" videos and training — and new Affiliate Marketing Plan Materials:  You get it first.
I already have many of these products in the works.  You'll get them before anyone else.
We'll hold LIVE, PRIVATE Q&A WEBINARS.  Just for members.  You're there first.
Our Private Members-Only Forums are where members and I help, network and build our businesses.
Yes – all of this is included with Premium Membership!
No Extra Fees.  Just a simple, Monthly Membership that includes EVERYTHING.
Charter Members Get INSTANT Access to All "Now Available" Products & Features, And Get FIRST Access to New Releases!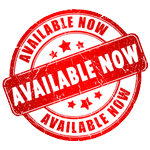 Hey Charter Members!
These Products & Features Are Available Now:
Niche Selection
Keyword Research
AffPlan Express
The FIRST Forums
The FIRST Live Q&A Sessions
And, as we grow — you get it FIRST.